Want a great part-time work from home job? Then learn more about VIPKid!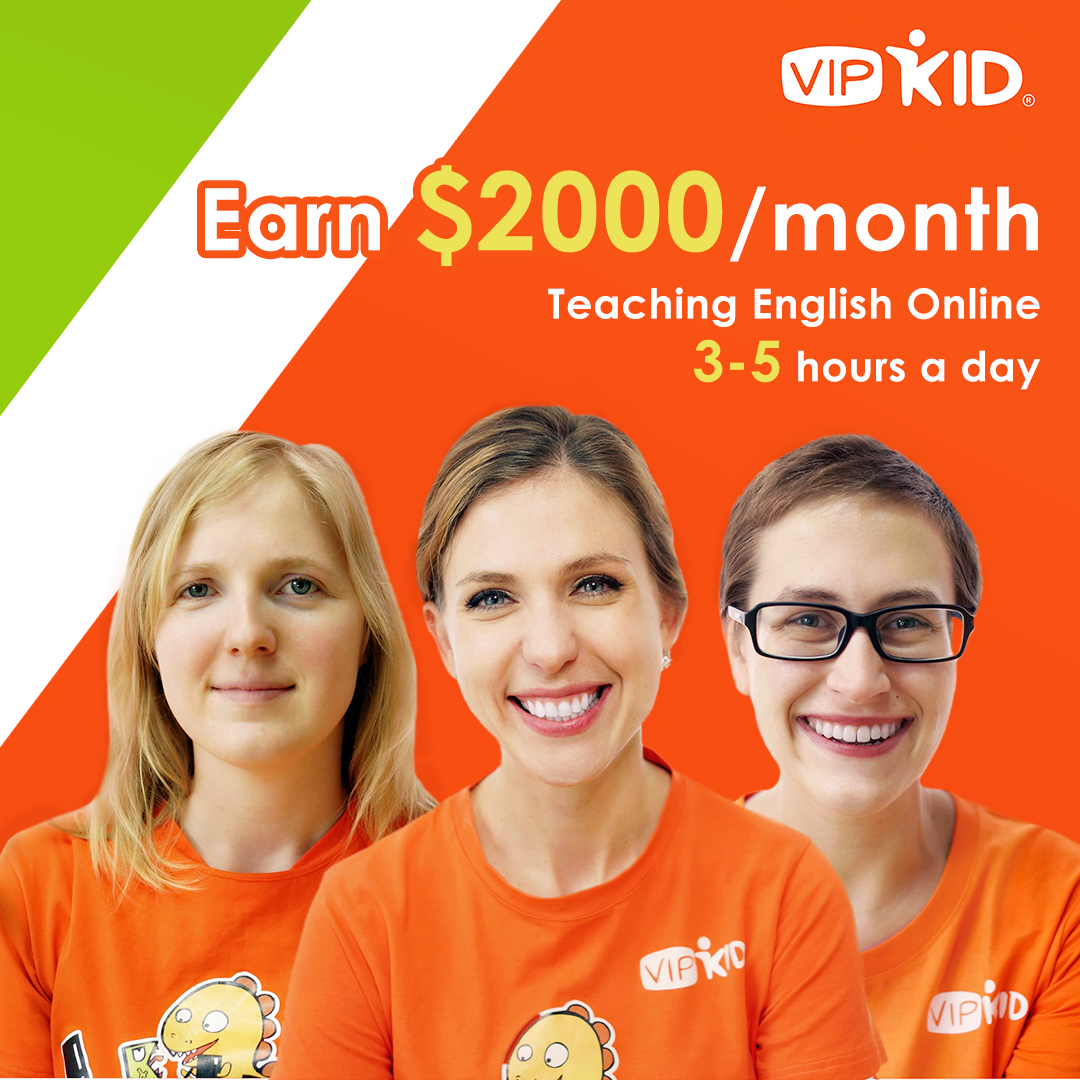 A few months ago, one of my college classmates posted some videos on her Facebook profile about her new job with VIPKid and how much she loved it! As a stay-at-home mom to two little boys, it was a great way for her to earn extra money from home, doing something she has a degree in – teaching! 
I have since looked more into reviews of this company online and so far all I have seen are positive, raving reviews about VIPKid! Everyone loves this company, loves the Chinese children they get to teach, love the pay, and find it very rewarding all around.
Which is why I wanted to share this with you! I am not currently looking for a work-from-home job (already have one as a blogger!) but this seems like a great way to earn extra money working from home! Let me tell you more about it so you can decide if it's something that will work for you.
What is VIPKid?
VIPKid is a company that provides 1-on-1 online full immersion language (English only) and content classes based on the US Common Core State Standards to Chinese children. They hire passionate, qualified teachers to teach online from their homes, on their schedules, as little or as much as they'd like.
Teachers are hired on for 6-months contracts as independent contractors, picking their own hours. They teach remotely from their home computers at certain times of day, earning between $14-22/hour.
Most of their Chinese students are looking to study late in the evening, and on the weekends, which means the ideal time for employees to work are early in the morning, from 3am-10am, depending on your timezone.
My friend who works for VIPKid picks the time slots she wants to work from 4-8am MST Monday-Saturday, and from 7pm-12am MST on Friday and Saturdays.
Requirements to Work at VIPKid
VIPKid wants to hire online teachers who are high-energy, great with children, and motivated to work.
You do NOT need to know any Chinese!
VIPKid Requirements:
Bachelor's degree – can't be in the process of earning one but it doesn't need to be in teaching
One-year teaching experience in a traditional K-12 classroom setting or equivalent in mentoring, tutoring, or alternative education (paid and unpaid)
Native English speaker
Desktop or laptop computer. Using a phone will not work
Great internet connection – at least 20 Mbps
Headset
Web camera
What People Like about Working for VIPKid
All of the VIPKid reviews I've seen have been positive. Here are a few things people (my friend included) love about working for VIPKid:
You don't have to grade any work.
You don't have to deal with parents.
Very flexible. Work as much or as little as you like (or take a week off!)
No lesson planning! They have set lessons and powerpoints and directions ready to go for you!
Great pay with opportunities to earn more!
The typical VIPKid employee is either a teacher looking to earn extra money during summers, holidays, or throughout the year, or he or she is a stay at home parent looking to earn extra money for their family. A lot of stay at home moms and dads like this job because they can do it before their children wake up or after they go to bed and be paid great for it! No need for childcare!
Working with VIPKid is a great side income for anyone who qualifies!