We no longer live in the Crossroads of America, Indianapolis, IN, the place we've called home for four years! And we miss it! Indianapolis is the best city! It was our daughter's first real home, their first real memories.  It was where my husband worked his first post-college job as a high school teacher. It was where he went on to earn a Master's degree and where our son was born.  It was also where we struggled through difficult accidents and misfortune.
We have come to love this city and its people. It has a fabulous downtown, world-class museums, great parks, and a wonderful library system. It's fun to drive throughout the city, which is all of Marion county, and go from bustling township to farmland and back again just a mile later. There aren't too many places like it. I like to think that we've enjoyed so much of what this city has to offer.
The Fagan family has gone to:
We've also sampled Green B.E.A.N. delivery service, checked out numerous community and state parks, promoted the Whale of a Sale Spring Event, visited the Ronald McDonald's House, patroned Riley's Children's Hospital for Alison's nose surgery, hit up many local Christmas events, walked the Canal Walk downtown, visited IUPUI campus numerous times, went to a Charity Horse Show, cleaned up a park with Mormon Helping Hands, and watched the Mormon Tabernacle Choir perform at Bankers Life Field house. And I probably missed some other highlights! We've had such a great four years living in Indianapolis.
Because I love Indianapolis so much, I wanted to do a last farewell to it and its great people by throwing a big Indianapolis Giveaway for all of my Indy followers and friends. I have the following up for grabs for multiple winners so be sure to let all of your friends know about his giveaway! Many items were donated to my blog for purposes of this giveaway. How thankful I am for the amazing blog community here in Indiana. I will definitely miss these awesome women! Some of them are joining me as co-hosts for this fun giveaway too!
The Indianapolis Giveaway
(4) Four Tickets to the Indiana State Fair ($40 Value)
Indiana Family of Farmers is giving one of my lucky readers four tickets to the Indiana State Fair which runs August 1-17, 2014. I encourage you to follow Indiana's Family of Farmers' Recipe Trail at the fairgrounds. For each person who finishes the trail, IFOF along with Feeding Indiana's Hungry, with donate one pound of food to food banks across the state. Recipe trail travelers donated $8,371 worth of food last year. We personally had a blast attending the Indiana State Fair last year thanks to Cris Goode and the Indiana Family of Farmers. I hope one of you can do the same!
(4) Four Tickets to Indianapolis Indians Game ($48 Value)
I am giving away four flex plan voucher tickets good for any Indianapolis Indians 2014 home game at Victory Field. I won these from Katy Mann of Indy with Kids, who is a fabulous person and who provided me with a lot of great local campaigns as well as her friendship. We've gone to two Indians games while we've been in Indianapolis and loved doing it both as a fun group date night and a fun family night at the ball park. Which will you do?
(4) Four Tickets to the Children's Museum Haunted House ($28 Value)
I am giving away four tickets to the Children's Museum Creepy Carnival Haunted House thanks to the Indianapolis Public Library Summer Reading Program. We went to the Haunted House at the Children's Museum last year and it was awesome! This year is the 51st Annual Haunted House and will run form October 11-31, 2014. I am very thankful to Lori Phillips, Digital Marketing Content Coordinator, at the Children's Museum for providing me and my family some great opportunities to visit the museum over the last several years. I'm also so excited about their upcoming Children's Museum Blog Ambassador program and wish I wasn't moving so I could be apart of it! The Children's Museum is one of my kids all time favorite places to visit. They just can't get enough of that Carousel and the Dinosaurs. Plus, the Playscape is always a big hit.
(2) Two Free Happy Meals Coupons (Approx $6 Value)
I am giving away 2 free Happy Meals coupons good at any Central Indiana McDonald's locations courtesy of Ann-Marie Rohe of Chaos is Bliss, who is a wonderful person and a great supporter of me and so many others locally, and a co-host of this giveaway!
(1) One CityBox Full of Treasures from All Around the City
theCityMoms (also one of my co-hosts for this giveaway) are excited to give one reader a citybox featuring items found throughout Indianapolis. TheCityMoms co-founder Jeanine loves getting her box and says that it is "Just like taking a tour of the city, but the city is dropped off at your front door." Give citybox a follow on Twitter and keep up with the latest homegrown products and happenings around Indy.
( 1) One 30-Minute Far Infra-Red Detoxification Session ($45 Value)
I am also giving away a 30-minute Far Infra-Red detoxification session from Dr. Pamela Reilly of Good Works Wellness. She wrote what every mom needs to know about GMOs here on my blog a few months ago. Dr. Reilly is offering a FIR session to one of my readers! The Far Infra-Red rays detoxify by ionizing water molecules in the body. The positively and negatively charged ions then travel throughout the body, neutralizing free radicals and allowing cells to more easily eliminate toxins. The effects are said to last up to 48 hours. FIR rays are said to help the body eliminate toxins, neutralize free radicals, help kill bacteria and fungus, assist with weight loss, improve kidney and liver function, and more. Many integrative cancer clinics use them. And you'll get to try it for free if you win!
(1) One Scratch Mommy Bug Be Gone and (1) One Scratch Mommy Natural Deodorant
I am also giving away a Bug Be Gone spray and natural deodorant from Jessica Healey, the Scratch Mommy. Scratch Mommy "Bug Be Gone" Body Spray is a light, refreshing blend of effective, healthy, and *real* ingredients. This spray smells great, but also serves the main purpose of keeping mosquitoes and other buggers at bay, and all while being non-toxic and chemical-free. You simply shake your bottle, spray it on your clothing and any exposed skin, head outside, and enjoy the great outdoors.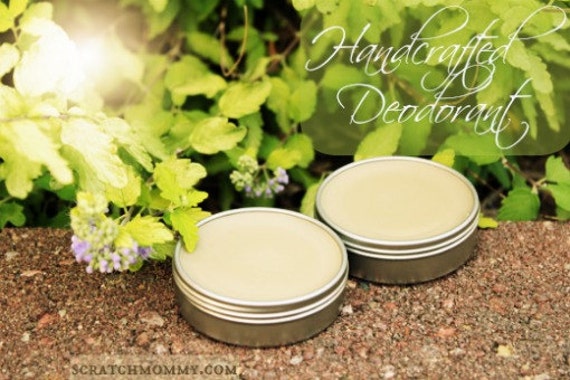 Scratch Mommy's Non-Toxic Deodorant is an effective, yet gentle deodorizer. Most commercial deodorants, even those that claim to be "all-natural," contain aluminum &/or aluminum derivatives (as these serve as an antiperspirant, which we do NOT want). This has been linked to Alzheimer's disease and a host of other horrific health concerns. Parabens are in many deodorants are also downright despicable. So Jessica created this an all natural, organic, effective deodorant that helps to draw out moisture and wick it away from you. It will help decrease the amount of sweat you feel, help draw it into the DE and arrowroot, and make you smell good…not funky. 😉
(1) $10 McAlister's Deli Gift Card, One Apron ($15 Value), Shopping Totes ($4 Value), & Measuring Spoons
Lori Taylor, better known as The Produce Mom is offering a great prize pack for one of our lucky readers! You can win a Produce Mom Apron, grocery totes, measuring spoons, and a $10 gift card to McAlister's Deli!
Enter to win one of these prizes below in the rafflecopter box below! Good luck. And I hope you win!
a Rafflecopter giveaway
What do you love about Indianapolis? Why do you think Indianapolis is the best?
Want More Parenting, Penny Pinching, and Simple Living Tips?
Subscribe and get my best advice delivered right to your inbox. As a thank you, you'll receive these three laundry room printables for FREE.