A college degree seems to be one of those stepping stones in life, something needed to ensure employment even in entry level positions. The bachelor's degree is the new Associates Degree, and despite the ever-growing number of people attending college, the costs of a college education, not to mention the costs of living, keep going up higher every year. It can be hard to encourage your child to attend college or get a degree when often doing so will mean that upon graduation they will be thousands of dollars in debt. So as parents, who want to give the best to our children, we wonder if it possible for our kids to graduate debt-free from college and to escape student debt?
While I don't believe parents need to pay for their children's education, many of us at least want to help, just like we've helped them achieve academically and financially many times throughout their childhood and adolescence. And as adults, we fully understand the implications of a student loan debt, and want our children to avoid such a burden as much as possible. Because debt isn't fun. At all. And having so much student loan debt will limit choices our children may want to make, like financing a car or a home, and even perhaps which job they'll take and where, or when they marry or have children. Debt is limiting.
I Didn't Graduate Debt-Free
I say this as someone who knows. I paid for the vast majority of my expenses while attending college. My parents contributed about $2000 total (that they didn't make me pay back). I paid for my own housing, food, books, tuition, entertainment, cell phone, and anything else.
And despite being a frugal person who saved quite a bit as a teenager from my various part-time jobs, all of the money I had worked years to save was completely gone by the end of my first year of college, despite the couple scholarships and Pell Grant I received that first year as well.
And even though I worked part-time throughout college, and full-time during the summer, it was hard to afford college without acquiring some student loan debt, even with half-tuition scholarships, talent awards, and band scholarships. The cost of living alone was impossible to comfortably afford on a part-time income from low-paying service jobs. So, I was like millions of other college students who graduated with student loan debt upon graduation. My husband graduated with even more debt than I, and accrued even more to earn his advanced degrees.
A Nationwide Problem
In 2014, the average college graduate owed $33,000 in student loans, more than triple the average graduate's debt 20 years ago. Most students (70%) carry some debt when they graduate. And for those who attend graduate school (Masters and PhDs), 15% come away with more than $100,000 worth of student loans. Those aged 39 and under have a collective student loan balance of more than $700 billion.
While I believe there are numerous factors affecting this student loan debt epidemic (government subsiding education for all, colleges raising costs yearly, an increasing cost of living, poor financial planning, ease of obtaining loans, poor financial education for students, not living frugally during college, students taking out more loan money than necessary, poor work ethics, majoring in "useless" degrees, the emphasis on going to college straight out of high school, and the myth that earning a degree, any degree, means you will earn more money in your lifetime), I do believe it is possible for our children to earn a college degree with little to no debt.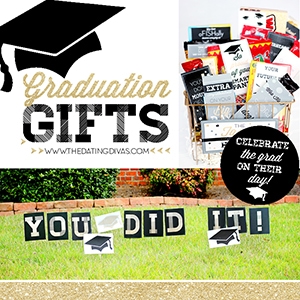 What's Your Plan to Help?
Clearly, as an adult, already working, we have a much greater earning potential and much more time on our side to accumulate interest and dividends, than our children will before they attend college as an 18 year old. We also have government programs on our side such as the 529 College Savings Plans, where your investment grows tax-deferred, and distributions come out federally tax-free as well.
So, the question is, will you be saving for your child(ren)'s college education? Or how else are you willing to help them graduate college debt free?
Are you willing to cover all or part of their tuition? Or just books and fees? Will you let them live at home or help pay their rent for the dorms or an apartment? Will you pay for a meal plan or give them a monthly food allowance?
Will you hook them up with a good summer job or work during high school? Will you teach them how to save and invest their own money? Will you teach them how to meal plan and budget money? Will you teach them how to comparison shop and live within their means?
Will you help your child earn great grades, or pay for sports or extracurriculars so that they can earn collegiate scholarships? Will you hunt and find scholarships and grants for them to apply for? Will you complete a FAFSA with them so they might get grant money from the government?
Or will you seek employment at a university so that your children can receive discounted tuition rates? (This is a major plan of our family as my husband hopes to be a college math professor.)
Saving for Your Child's Education
If you are like most people, you do not know how to save and invest for your own future (i.e. retirement) let alone for your child's education.  In fact, only 57% of employees have saved $25,000 or less for their retirement, not including homes and pensions, and 28% have saved less than $1,000. So, how can many of us know how to save for our children when we clearly aren't saving very well for ourselves?
Thankfully, there are lots of great companies out there who love to help people with all their financial planning goals. At FutureAdvisor they help people save and invest in special, tax-advantaged college savings accounts, with no management fee, and provide the service at-cost. FutureAdvisor helps parents find the right college savings accounts, as there are several – 529s, Coverdells, UTMAs – for their families and their saving goals.
By using a tax-advantage college savings account, families can grow their wealth faster and ease the burden of student debt for their children! They are doing this because they believe every kid in America deserves a shot at higher education, without being financially crippled for decades.
You should definitely check out FutureAdvisor's free college savings tool. It can help your family figure out how much you need to save for each of your children to send them to college, and how they can help maximize your contributors (for free). It's a pretty awesome tool.
Other ideas for limiting college debt
Of course there are always alternatives and other ideas for limiting college debt for your children.
Situation permitting, you can encourage your child to earn an Associate's degree while in high school, or earn dual college and high school credits for many of those college General Elective courses. Your student can also earn AP credits and limit how many General Elective courses they will need to take as well (hopefully – depends on the college).
You can also encourage your child not to attend college straight out of high school. If your student doesn't really know what they want to do for a future career or a major, you can encourage them to work full-time for a few years, saving up money for college themselves, before going to school.
Or you can encourage your child to attend the local community college for the first two years so they can live at home and cut costs, and then transfer to a different in-state school once they declare their major.
And perhaps you can encourage your student to actually work full-time and attend school only part-time so as to avoid having to take out student loans to pay for their education, even if it might mean going to school slightly longer than their peers. Chances are they might then graduate debt-free unlike their peers this way.
If your child does need to take out student loans to help her earn her degree, don't let her take out more than is absolutely necessary! Take out student loans only to cover tuition, books, and fees. You can take out much more than those basic educational needs with student loans, so request only what is needed. Because once money is given to you, it has a tendency to disappear somehow. If your child takes out loans wisely, she can greatly reduce the amount of debt she'll have upon graduation.
And you can also encourage your child to attend in-state colleges which are far cheaper than private or out-of-state institutions (unless on scholarship). While there are certainly more prestigious schools and programs out there than others, most employers won't really care where you earned your degree, as long as you are qualified.
Also, it is better to take time off and work than to just keep going to school taking fun or exploratory classes trying to figure out what you want to major in. Chances are you are really just wasting money.
And lastly, understand that not everyone needs to go to college. In today's world of information, technology, and viral potential, all you really need are some great ideas, tech skills, writing skills, filming skills, or just a great dose of entrepreneurial spirit. There are still well paying positions out there that don't care if you have a bachelor's degree. Or you may get by with tech or trade school certifications perfectly fine. It's all a matter of what you really want to do in life. Not everyone needs a degree to be successful. And many end up working in fields they never even majored in.
But, I do believe a debt-free college degree IS possible for our children in the future, should that be the path they choose.
Did you graduate debt-free? How are you hoping to help your child escape student loan debt?
This post has been sponsored by Future Advisor and Cooperatize. All opinions are definitely my own.