Today I am contributing a post over to my friend Katie of Clarks Condensed's blog. I recently announced my new pregnancy publicly and I thought it would be fun to put together a little list of 15 different creative pregnancy announcement ideas. Because, seriously, it's just so much fun to announce a new arrival! Below is my intro to the post! If you want the whole post, click over HERE.  
You're pregnant! Congratulations! Being pregnant is such a beautiful gift from God! And now you have the fun task of announcing your pregnancy to all your friends and family.  There are so many awesome, creative ways to announce your pregnancy, whether you announce it shortly after that positive pregnancy test, or wait until the first trimester is over, or even until you know the gender.  The great thing is, that there is really no wrong way to announce your pregnancy: people will be thrilled to hear about your newest addition whichever way you choose to do it.

15 Creative Ways to Publicly Announce Your Pregnancy
1. Video Pregnancy Announcement
A few weeks ago I saw this adorable video pregnancy announcement show up in my newsfeed on Facebook! A couple, Kris & Kat, decided to pretend like they were about to take a picture with a group of their family and friends, only to be on record mode on their camera. After they counted down 1, 2, 3, the one holding the camera said, "Say, Kat's pregnant!" Since they were filming, they got to capture all the raw initial emotions and feelings of their friends and family congratulating them! Not only is a cute way to announce your pregnancy, but a great memento from your pregnancy and family.

However, you can also send a video of you and your husband sharing the news, in some creative fashion (or not so creative).
2. Use the At-Home Positive Pregnancy Test
This is perhaps one of the most common and easiest ways to announce your pregnancy, as you likely aren't showing much of a distinct pregnancy bump by the time you choose to announce. But, a plus sign on the pregnancy test acts as "proof" that you aren't making it up (however, people can totally just grab a picture off Google Images – but don't do that. Use your own. And don't fake your pregnancy.).
There are several different ways you can implement using the at-home pee stick in your announcement picture.
3. Use the Sonogram Picture(s)
Another very popular way of publicly announcing your pregnancy is by sharing your sonogram pictures!! Those grainy, blurry, black and white images, complete with your name at the top, attest to the fact that there is something in there! You can simply hold the pictures, hold it over your belly, have a child hold it, or simply just post the ultrasound picture on Facebook as your profile picture. It's pretty obvious what it means!
To get the rest of the 15 creative pregnancy announcement ideas, click over to ClarksCondensed.com HERE!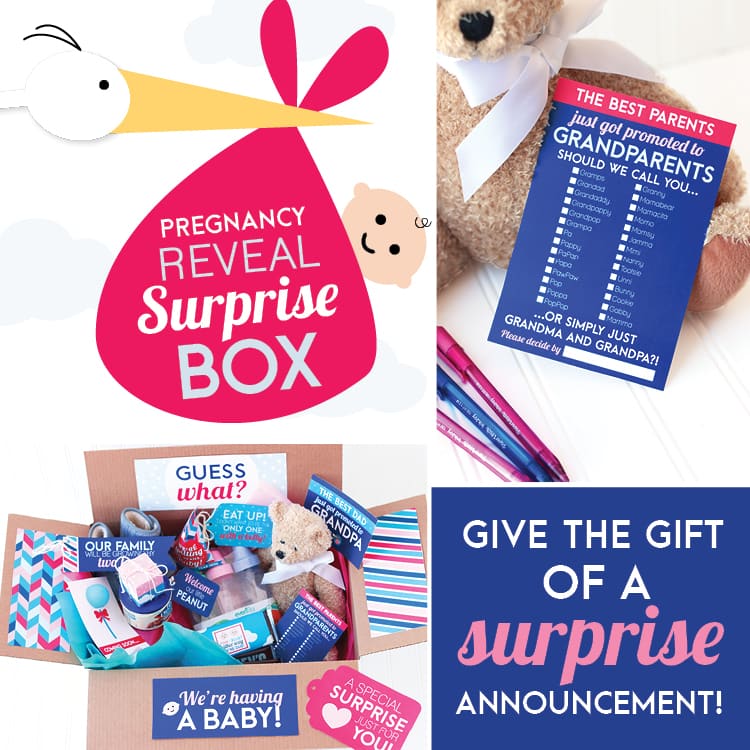 If you want a great list of pregnancy announcement with siblings, head over to Life With My Littles for some great ideas!